On the Friday before Flag Day (unless it falls on a Friday), we celebrate Flag Day with free hot dogs, drinks, kids activities, and a free concert. It's our pleasure to give back to our cemetery families and our community in appreciation for all of their support throughout the years.
THE 2020 FLAG DAY CELEBRATION HAS BEEN CANCELED.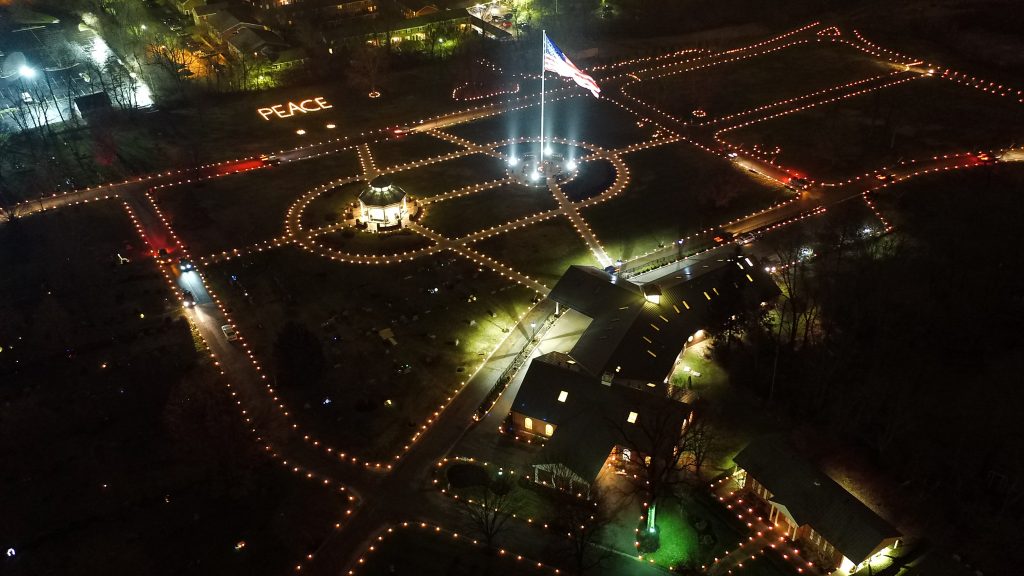 Every Christmas Eve our staff prepares and places over 4600 luminaries along our roadways with the help of our cemetery families. It is truly a beautiful sight. Start a new family tradition and drive along the candle-lit streets.